Position: Home > Product > CATTLE FARMING EQUIPMENT > Cattle feeding watering equipment
Product Description
The feeding milk bottle for calf has 2L/3Lcapacities. It is helpful for cows and goats' milking process. When the mother cow was diagosed with diesease, the feeding bottle was used to milk the calf. Also, it is very safe and clean for the cows, so it is widely used all around the world.
Product Feature:
1. Feeding milk bottle adopt high quality plastic, antibacterial silicone pacifiers, durable,no-toxic,more safety.
2.Sturdy plastic nursing bottle with rubber calf nipple. Easy to clean and sterilize.
3. Accurate calibration, it is clear to see.
4.Big bottleneck,convenient to fill milk.
5. Handle design, simple structure, easy to operate.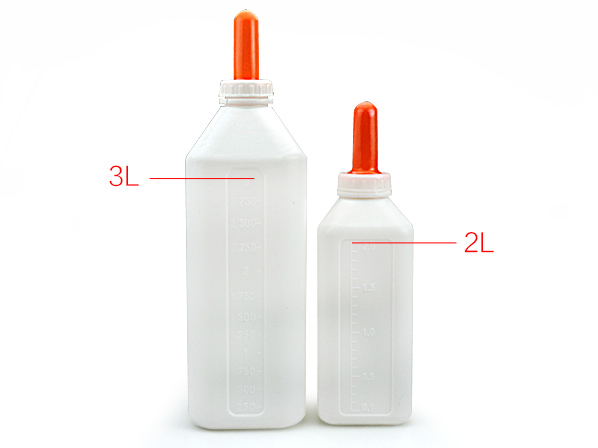 Product Parameters
| | |
| --- | --- |
| Name | feeding milk bottle for calf |
| Material | Plastic |
| color | White ,Orange |
| Volume | 2L,3L |
| Feature | no-toxic,more safety. |

Please fill in your procurement needs and contact information