Position: Home > Product > CATTLE FARMING EQUIPMENT > Cattle feeding watering equipment
Product Description
1.This water bowl for dairy cow is suitable for cattle, cow, horse, sheep etc livestock.
2.Automatic cattle drinker bowl without touching. Always maintain a certain level of water, so that the livestock drinking water is more abundant, more comfortable
3.The plastic water feeder cattle water bowl body material using high quality engineering plastic, durable
4. A drainage hole in the bottom of cow drinking bowl, easy to clean.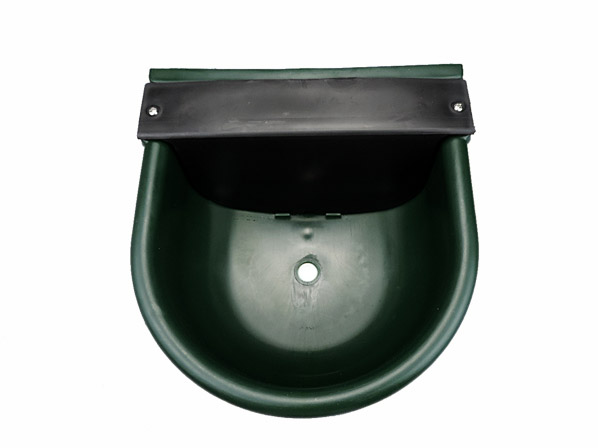 Product Parameters
| | |
| --- | --- |
| Name | Floating ball valve automatic cattle drinker bowl water bowl for dairy cow |
| Material | pp |
| Feature | Durable, long service time |
| Application | cow, horse, goat, cattle |
| Capacity | 3L |
| Size | 28*27*12cm |
| Weight | 1080g |

Please fill in your procurement needs and contact information