Position: Home > Product > CHICKEN BIRDS FARMING EQUIPMENT > Chicken shed cleaning equipment
Product Description
The machine is used for cage and floor farming maintenance of livestock feces, easy to operate, convenient and practical. It is the ideal farm cleaning equipment, widely used in layers, broilers, pigs, sheep, cattles, rabbits and other livestock breeding.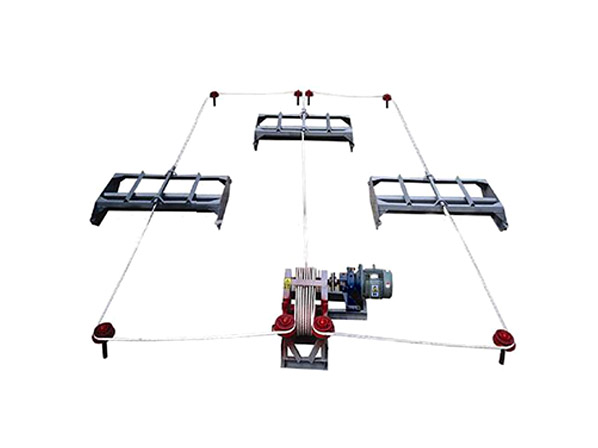 Cycloidal pin manure removal system:
Reducer output shaft transmit power through the chain or V-belt to the main drive wheel.Driving wheel and tensed traction rope firction do the traction to drive the scraper back and forth movement. Scraper worked by the crescent slide wipe and automatically fall back and lift to complete the fecal operations.
Scraper-type cleaning machine components:
The machine consists of frame, power mechanism, transmission mechanism, traction rope (linen rope, wire rope, chain), scraper board, anchor bolts, electrical system components.
Scraper-type cleaning machine structure features:
(1) Safe, continuous traction rope, long service life;
(2) Can achieve unmanned management, automatic timing cleaning, preset time.
(3) Manual temporary cleaning system, simple and quick operation, easy to switch the working term;
(4) Multi-stage power transmission, increase friction,strong power;
(5) Scientic design, scraper automaticaly retract, easy to adjust the board and clean feces;
(6) 380V three-phase power supply power output;( or customized as u need )
(7) Main device can run 1-4 scrapers, the longest scraper travel 140 meters.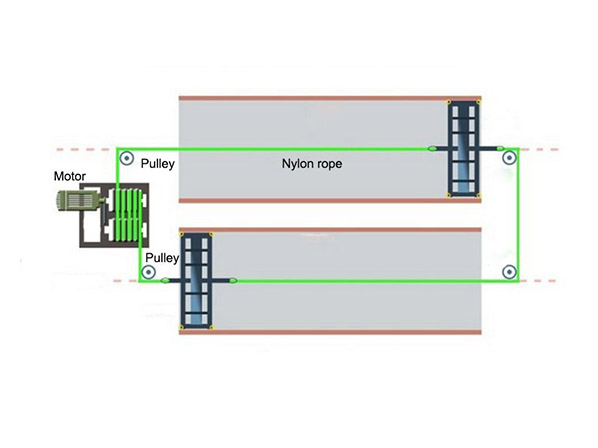 Please fill in your procurement needs and contact information