Position: Home > Product > CHICKEN BIRDS FARMING EQUIPMENT > Chicken shed warming equipment
Product Description
1.Egg testing function
2.Led Screen show
3.Egg turning function ,Cun turn the eggs 2 hours/time
4.Control the temperature and measure the humidity
5.Full transport top Cover ,Easy to see the whole hatching process.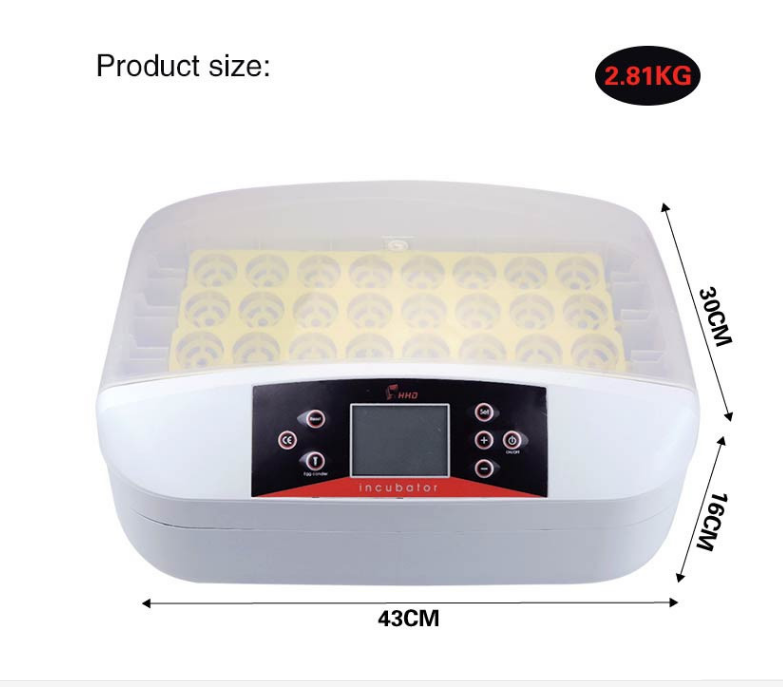 1. Please preheat before the machine start to work, check whether it's 38°C or not,
if not,pls set it to be 38°C according to Push-button Instruction.
2. Pls check whether the two LED light up or not.
3. Pls turn off the power after preheating, put the water pan with water under the basket
and put eggs into machine, then cover the lid of machine and turn on power.
Attention:
1.Pls Add water when start to use Incubator.
2.pls turn off power before open lid of machine;
3.the eggs used to hatching must be hatching eggs.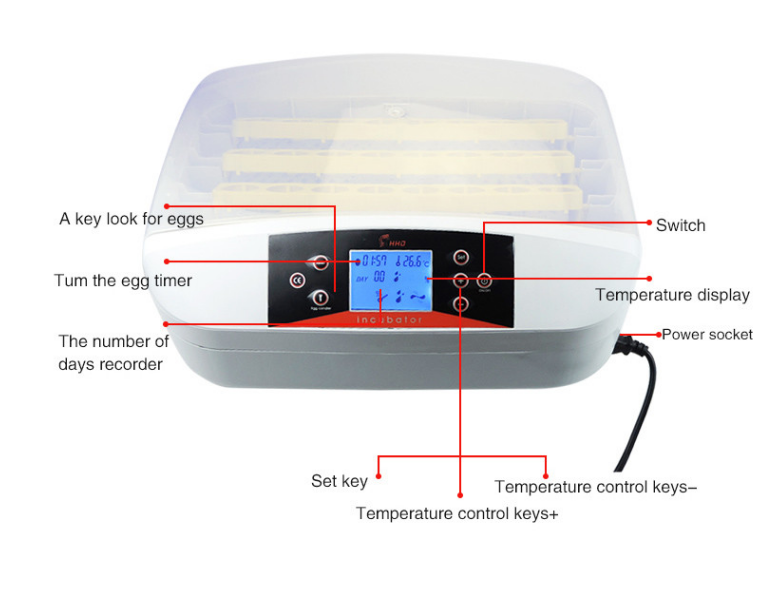 Product Parameters
| | |
| --- | --- |
| Name | mini chicken egg incubator hatching machine |
| Usage | Chicken, Goose |
| Dimension(L*W*H) | 54*25*50cm |
| Weight | 3.5KG |
| Certification | ISO |
| Application | chicken ,birds,goose |
| Capacity | 32pcs or 56pcs |

Please fill in your procurement needs and contact information