Position: Home > Product > CHICKEN BIRDS FARMING EQUIPMENT > Veterinary instruments for chicken
Product Description
Product information
1. continuous insemination gun for chicken
2. high quality, made of metal and plastic.
3..The capacity of semen tube is 1ml;
4.The semen injection content can be adjustable;
5.1ml semen can be used for 40-50 chicken;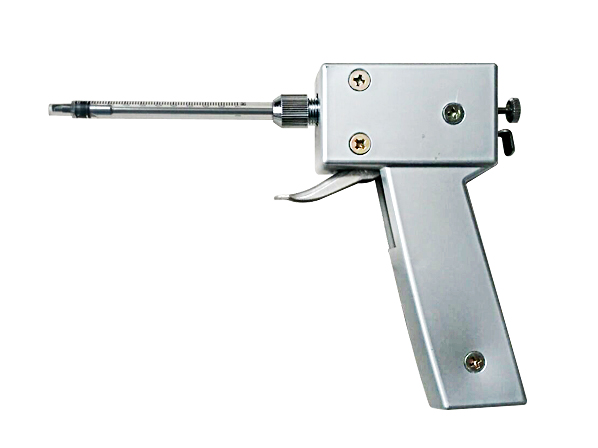 Usage
1). It is better to use a semen tube for one day. If for more days, the semen tube must be daily cleaned,disinfected, and naturally dried before;
2). It is better to install the semen tube before using the insemination gun.
3). Before the injection plug is installed into the semen tube, it must be coated with a little non-toxic lubricant at its periphery (glycerol or dip it in alcohol);
4). Prohibit pulling the trigger powerfully when the injection plug is in most front .
Product Parameters
| | |
| --- | --- |
| Name | chicken insemination gun |
| Material | High quality metal and non-toxic plastic |
| Properties | artificial insemination |
| Feature | adjustable |
| Capacity | 1ml |

Please fill in your procurement needs and contact information