Position: Home > Product > SHEEP FARMING EQUIPMENT > Sheep managing equipment
Product Description
1. This plastic slat floor is suitable for sheep, mainly be used to easily clean sheep house, ensure the health and hygiene of sheep.
2, sheep house plastic slat floor size: 400mmx500mm/ 800mmx500mm / 1200mmx500mm
Support beam height: 90mm/ 120mm
3. Material: PP new material
4, With a floor support frame, and reinforcement bar;
5, Anti-oxidation, anti-UV, generally use more than a decade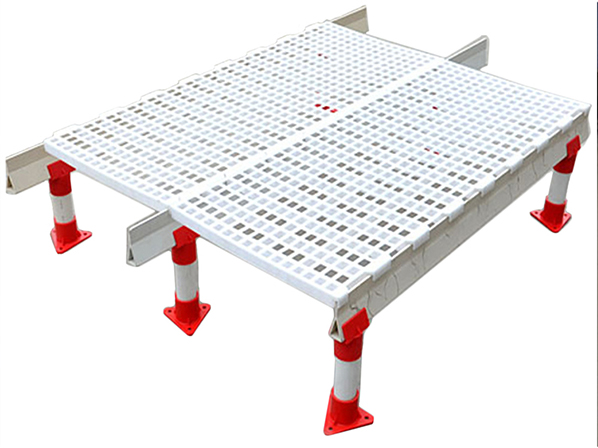 Advantages of plastic slat floor:
Easy to install, sturdy and reliable;
large load-bearing capacity, flat bed, not easy to bend, moderate elastic ;
high fecal leaking rate, easy to wash;
No burrs, can significantly improve the sheep feeding and managing conditions.
Product Parameters
| | |
| --- | --- |
| Name | Poultry farm sheep house plastic slat floor |
| Chicken house plastic slat floor size | 400mmx500mm/ 800mmx500mm / 1200mmx500mm |
| Support beam height | 90mm/ 120mm |
| Material | PP new material |

Please fill in your procurement needs and contact information