Position: Home > Product > CATTLE FARMING EQUIPMENT > Cattle managing equipment
Product Description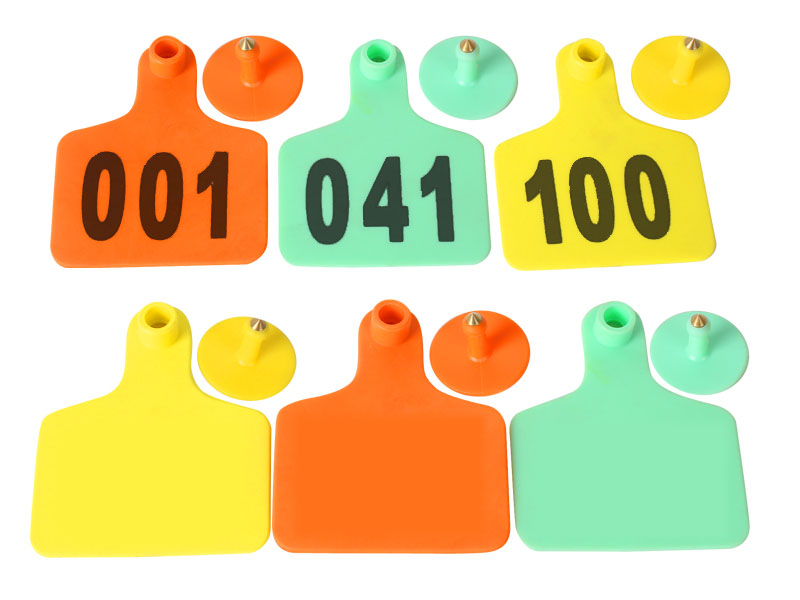 Cattle cow ear tags
1. Size:7.5*6cm or 7.5*9cm(customized)
2. Color: yellow, green, orange(customized)
3. Laser printing number or blank is accepted.
4. TPU material
Cattle cow ear tags Feature
1. Two piece Cattle cow ear tags is made of metal tip,easy to get through animal ear.
2. All tags can be identified with print No. ID
3. Blank ear tag or with laser printing is acceptabe. For laser printing, we can print bar code, numbers or letters .
Cattle cow ear tags Usage

1. Put male into female, then the ear tag hooked in animal sheep's ear.
2. High quality goods and best service, also we could do customization according to customers drawing or samples.
Application area:
1. Sign livestock or animals,such as cow, bull, pig,sheep,goat,deer,dog,and so on.
2. Two piece Cattle cow ear tags is applied in breeding population, epidemic prevention and control, meat quarantine…All the field of information management for animals and livestock.



Technical Parameters
Name
Cattle cow ear tags
Model




YL1119
YL 1108
Size
7.5*6CM
7.5*9CM
Material
TPU
TPU
Usage
Livestock management ear mark
Weight
8g
Color
yellow, green, orange(customized according to large qty)
MOQ
1000pcs

Please fill in your procurement needs and contact information