Position: Home > Product > VETERINARY INSTRUMENT > Animal managing equipment
Product Description
The Sheep ear tag applicator tool is a plastic object used for identification of domestic livestock and other animals.
Sheep ear tag applicator tool are used by the livestock producer to keep production records of bloodlines, birth dates, vaccinations and other key criteria necessary for raising animals as a career. Without some form of identification, it would be impossible to manage the records of each animal, especially when entire herds are raised by one person or family.
1. Numbers shown in the front, better visibility.
2. TPU, soft and not easy to tear; Copper pin.
3. Laser printing, long service time..
It marked by laser engraving, has never decolorization effect.
4. Obtuse angles, peel resisting.
Copper head stud earrings, not easy to loose, no corrosion, never rust.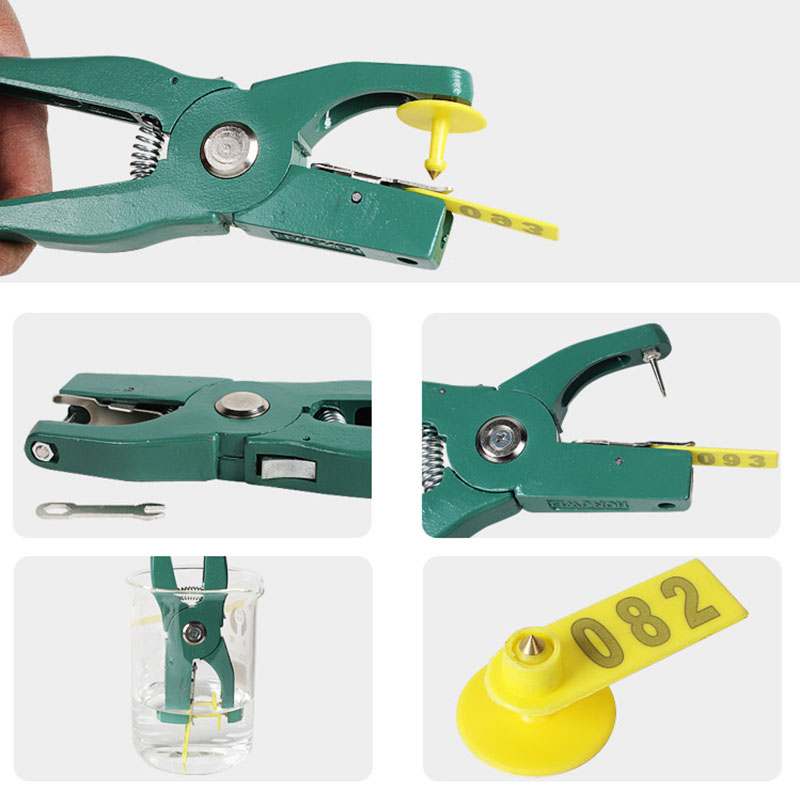 Sheep ear tag applicator tool
Technical Parameters
Name
Sheep ear tag applicator tool
Model




YL1122
YL 1119
Size
50*17mm
50*17mm
Material
TPU blank
TPU laser printing
Usage
Livestock management ear mark
Weight
3.5 g/set
Color
yellow, green, orange(customized according to large qty)
MOQ
1000pcs
1000pcs

Please fill in your procurement needs and contact information